Helping them know.
Together, we're helping the world know Jesus.
Jesus said
"the harvest is great, but the workers are few"
It's our mission to help people spread the good news of Jesus.
For those who don't think their story is enough, we're helping them know.
For those who aren't sure how to start the conversation, we're helping them know.
For those who haven't heard the story of Jesus, our movement of people are helping them know.
Together, we're helping the world know Jesus.
Want to help people know Jesus?
Stories from our community
I've been evangelizing recently and sharing my testimony since the time I commented! People listen the most when they feel like they're sincerely loved. I've never approached evangelizing like that before, and I see that it gives me a huge door to spread the true gospel without coming off like I'm just "checking a box

Instagram Korea
I invited a friend to my youth group and they had a great time! Afterwards, I checked in with them and had a friendly chat about Christianity, sharing the good news of the gospel briefly. It was a great opportunity to connect and share my faith.

Instagram Indonesia
Hey I would just like to say how grateful I am for your podcasts it has really been an eye opener of how easy you can make sharing the gospel keep up the good work!

Instagram Ukraine
Your posts are incredibly helpful to me and my family. I pray that the Holy Spirit will guide me and provide the words to share God's gift when the time comes.

Instagram Philippines
Go deeper in your conversation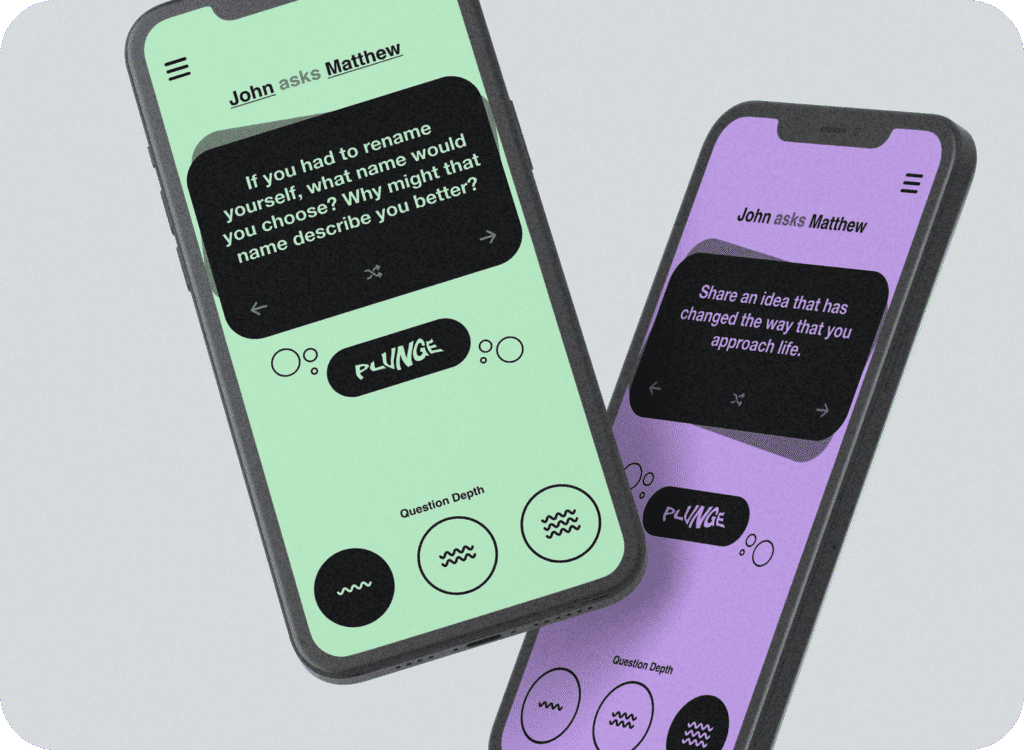 Let's Plunge
Discover "Let's Plunge"—a conversational card game that transforms small talk into conversations that matter. Navigating deep conversations and sharing Jesus with friends of differing worldviews can be hard. Let's Plunge fosters a safe space for friends to share deeper about who they are and what they value. Find it in the Toolkit.
Stay in the know. Subscribe to our monthly newsletter